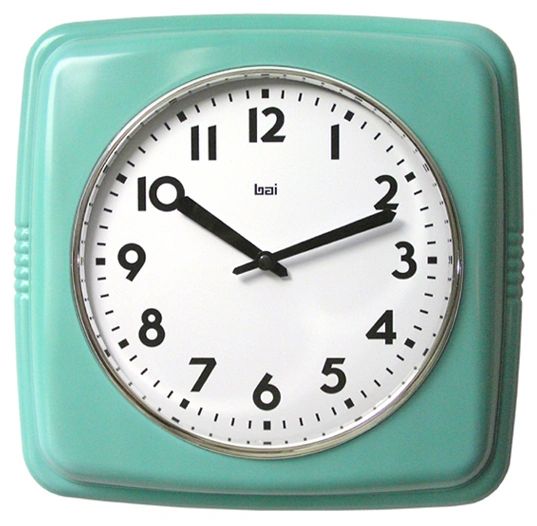 Square Retro Turquoise
This retro classic clock has an unique rectangular bezel with a style that goes well with the school clock type font as well.  
Made of convex lens, molded ABS 0.5"  9.5" bezel, matte white PVC dial, quality quartz movement and metal hands.  Gift-boxed.  Requires one AA battery to operate.