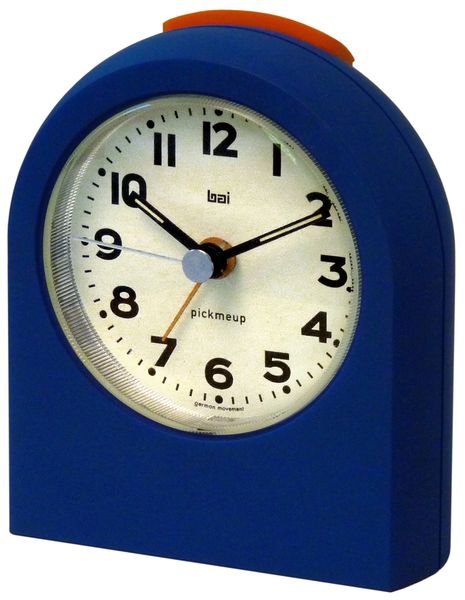 Pick me up True Blue
This innovative alarm clock lights up when picked up or tilted (lift-light), which makes it very convenient to set the alarm or view the time in the dark. It also features a luminous niteglow dial and hands. Quality German UTS Silent quartz movement with 4-step progressive alarm volume, a snooze function that is also activated by lifting or tilting the clock (lift-snooze). No more searching for the snooze button while half asleep!

A deceptively simple analog alarm clock with all the high tech functions you need for a good night sleep! Requires one AA battery to operate. Gift-packed.