Mosaic Silicone Placemat Chocolate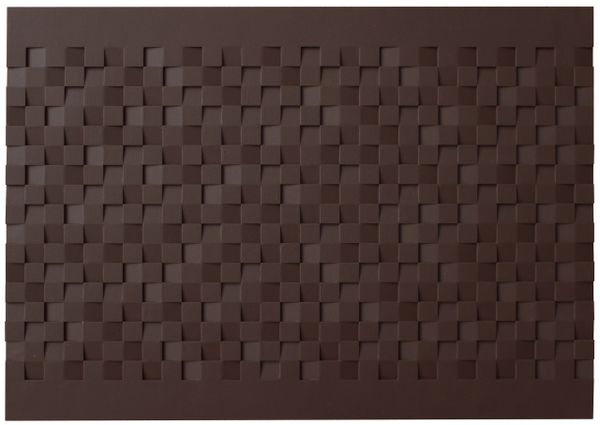 Mosaic Silicone Placemat Chocolate
These quality designer placemats are made of thick, sound-absorbing pure silicone for that peaceful and serene dining experience.  The surface is also ski-proof; great for more intense cutting situations. 
Notice each angled facet actually casts its own shadow to make this simple and sophisticated design interesting.  
Dishwasher safe.  Heat resistance to 675F.  Standard 30 x 43 cm/12 x 17".  Chocolate brown.