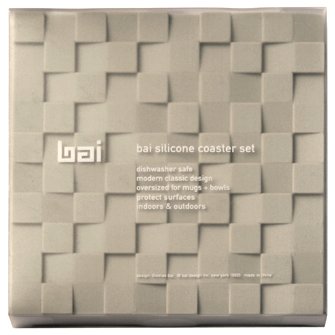 Mosaic Coaster Set Stone
Each angled facet actually casts its own shadow to make this simple, yet sophisticated, design interesting. The pattern is also designed to avoid skidding and to remove drips from he bottom of the cup. Doubles as an instant trivet when tiled together for hot pots from the kitchen. Made of pure silicon.
Dishwasher safe. Heat resistance to 675F. 11.3 x 11.3 cm / 4.5 x 4.5". Gift-boxed set of 4.