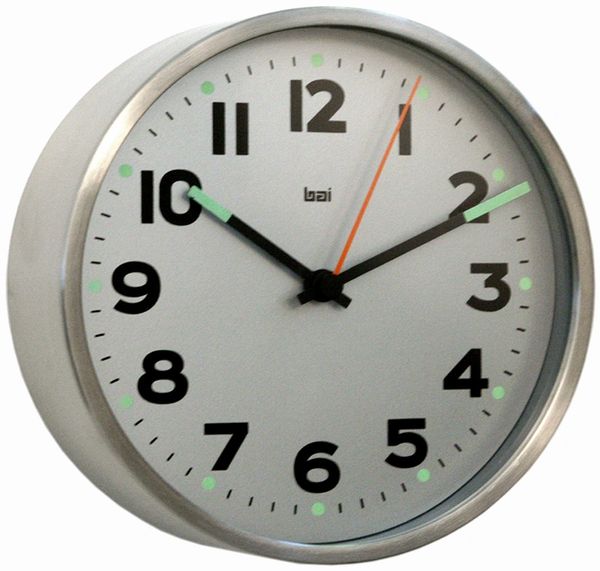 6" Steel Silver Niteglow
This small 6-inch Bai specialty wall clock has niteglow elements screened onto satin silver PVC dial and hands for night viewing. It has a brushed stainless steel bezel with matte black/nitelgow metal hands and an orange second hand. It is fitted with a quality silent quartz movement, screened niteglow and black designs on satin silver PVC dial and glass lens. Requires one AA battery to operate. Gift-boxed.
Note: the phosphorus emulsion of the niteglow elements need to be exposed to direct sunlight or artificial light during the day for it to omit a faint glow during night hours. It is NOT going to be as bright as a light bulb or a fluorescent light source, but it is able to tell time in the dark if the phosphorus emulsions are properly charged.