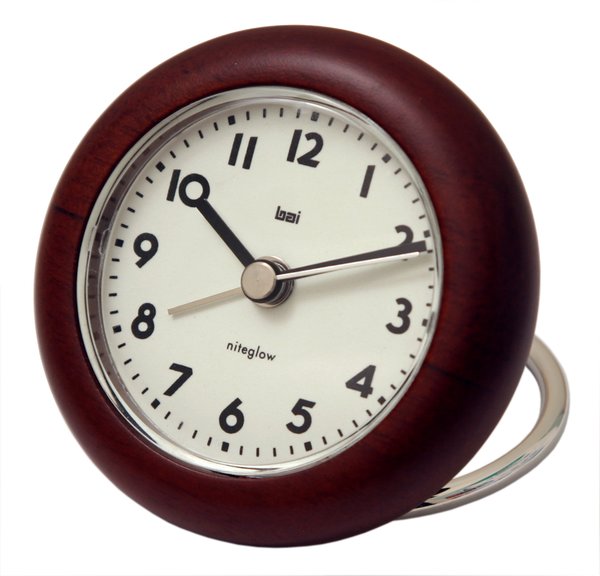 Rondo Landmark Walnut
Bai's Walnut Rondo has a wooden bezel in matte finish that is warm and classic. Compact, light-weight and elegant, it also features a luminous niteglow dial, big and bold number that are easy to read, and a reliable quartz alarm movement with 4-step progressive sounds.
Built-in metal stand folds for easy storage in its leatherette zipped pouch. Acrylic lens. Gift boxed. Requires one LR-44 button battery to operate (included).